Our most recently UPDATED Price Sheet and Color Catalog in pdf format are available for your access below: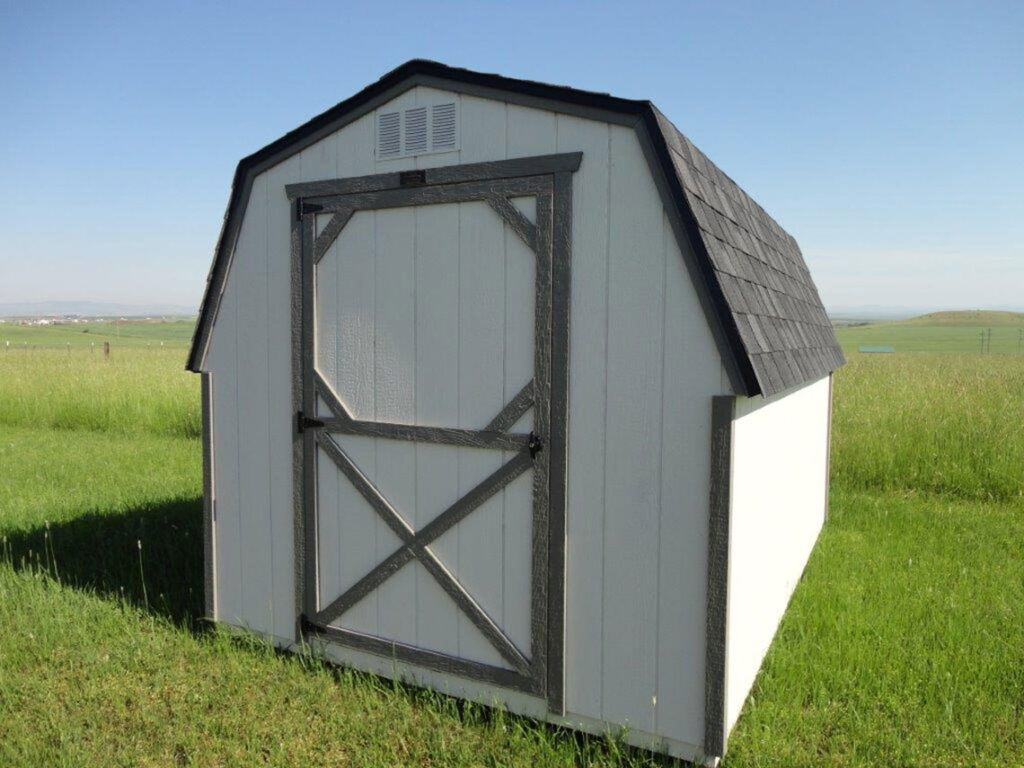 We invite you to peruse the brochure available as a PDF file on this page. Inside you'll find all of the varieties of buildings we craft, many of which are on display at our LOT LOCATIONS IN GRANGEVILLE and LEWISTON IDAHO
PURCHASE OR RENT TO OWN
Our quality buildings are made available to an audience residing in the Inland Northwest including Idaho, Washington, Oregon and Montana.
At Clearwater Barns, you'll find quality sheds, barns, mini cabins and animal shelters.   We make it EASY to accommodate a variety of possibilities for your personal style and storage or shelter needs.
Secure your investment in lawn equipment, ATVs, collectible treasures, vehicles, motorcycles, golf clubs and other summertime furniture and home decor items.   Keep your Christmas decorations and yard art stored in a dry building to retrieve during the holidays.  Really you can store almost anything in one of 12 styles of Clearwater Barns.  Each offers multiple options, colors, sizes and accessories.
Any tangible thing lasts longer and holds its value far more, when out of the weather and sun. Locking doors make your things more secure, and your personal home space is kept neat and tidy.
Here's another idea.   Place a mini-cabin on family property to create extra lodging for family members or visitors.   All they need is a place to sleep that offers comfort and privacy.   Need a business idea?   Utilize Clearwater Barns mini-cabins to create a lodging or camping business on your private property.   The ideas are endless with the quality and practicality of Clearwater Barns.
Are you thinking about food safety and supply to local consumers?  Our Clearwater Barns Chicken Coops are the perfect solution.   Select from 10 colors of paint and 4 options for roof shingles.   Harvest your own eggs from chickens that free range in your yard, eating bugs and grains you supply.   Fresh eggs are  easy to sell.  Need a business idea?   Advertising your Fresh Eggs For Sale through social media and charge the same amount that your local grocer does, but insure that your eggs are fed natural grains and whatever you feed chickens. Pesticides or herbicides are never used on the property to avoid poisoning to the chickens.  Even trace amounts of chemicals can be passed on to eggs and to those who eat them.
STOP BY OUR GRANGEVILLE LOT
Take a drive to stop by one of our lots in Grangeville Idaho or Lewiston, Idaho to see first hand, the different styles of buildings to choose from.   You'll see the quality craftsmanship that is delivered with every product we make.    Don't see what you're looking for?   No problem.  We'll be happy to customize and shed or barn to suit your needs.   Contact David Kurtz.