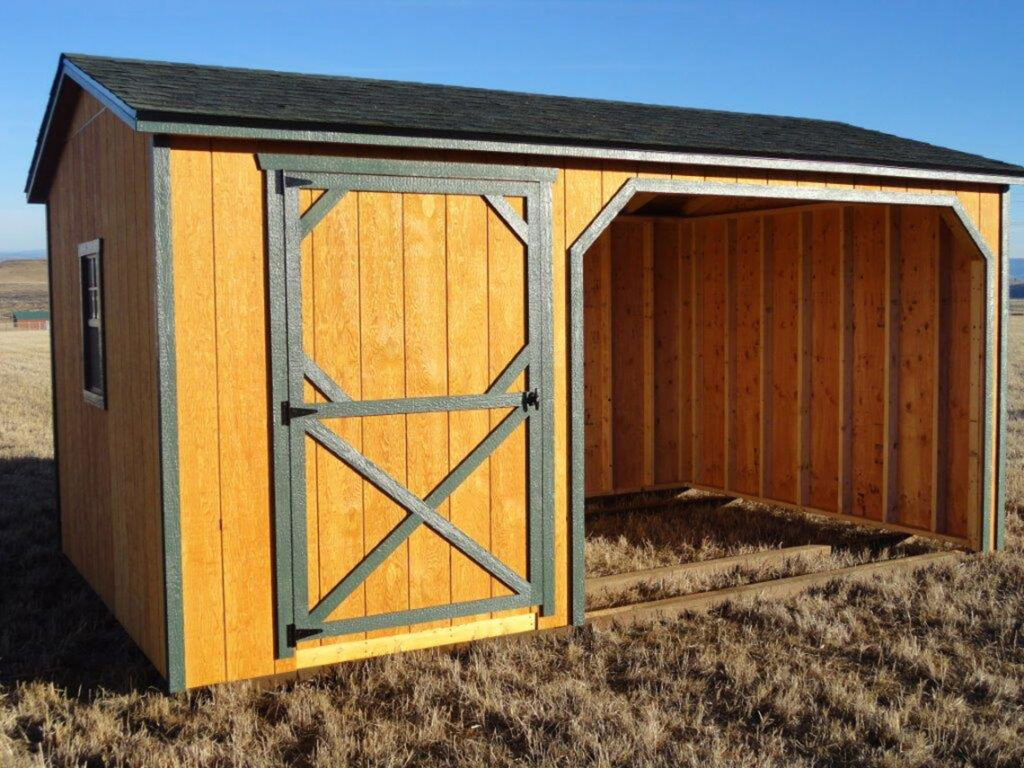 Horse Barn / ATV Shed / Wood Shed Standard Features
Secure Investment with locking 46″ door.
Sturdy walls with 2′ x 4′ studs 16″ o.c.
50 year premium
Duratemps siding with LP
Smart Trim.
Limited lifetime roof.
Strong floors with 4′ x 4′ p.t. skids.
Floor joist @ 16″ o.c. with 3/4″ sanded plywood flooring in closed area.
Open area as run in or park in.
10 feet wide …………… 11 feet 10 inches
12 feet wide……………. 12 feet